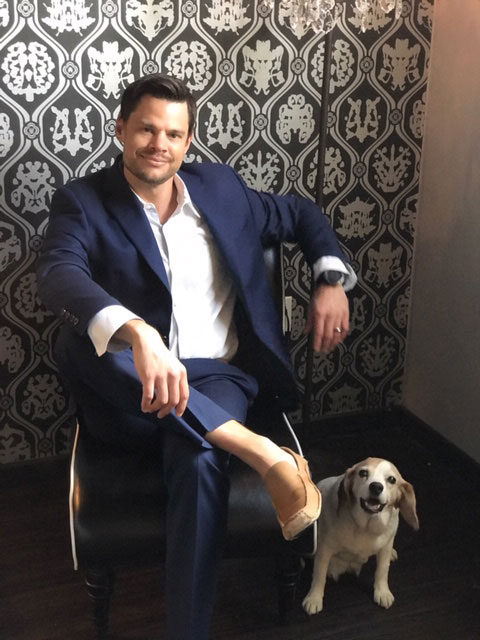 Bobby Lunka, DDS, MSD
The community of Charlottesville has been home to Dr. Bobby Lunka ever since he attended the University of Virginia in 1999. He left only to acquire additional training and education to treat his patients with the highest level of care and knowledge possible.
In 2008, Dr. Lunka obtained his dental degree from VCU School of Dentistry in Richmond. After dental school, he received advanced training in treating medically compromised children at UVa Medical Center and Kluge-Ruhe Rehabilitation Center for Children. He later completed two years of internship training in Oral and Maxillofacial Surgery in New York City and West Virginia. 
He then earned his degree in Pediatric Dentistry at VCU Medical Center where he also obtained a Master's Degree, focusing his research on improving the dental experience for children with autism using virtual reality glasses. Dr. Lunka was awarded the American Academy of Pediatric Dentistry (AAPD) National Resident Recognition Award.
When Dr. Bobby is not treating patients, he is involved in organized pediatric dentistry, serving as the Secretary/Treasurer of the Virginia Academy of Pediatric Dentistry and lobbying for children's oral health on the state and national level. Dr. Lunka's hobbies include kitesurfing, reading, performing magic tricks, supporting Virginia sports, and hiking with his wife and beagle. 
Kathryn Cook, DDS
Dr. Cook is the most experienced pediatric dentist in Charlottesville and has a welcoming practice that has been serving the area for over 20 years. She earned her Bachelor of Science degree from Virginia Polytechnic Institute and State University and her Doctorate of Dental Surgery from Virginia Commonwealth University. Dr. Cook completed her Pediatric Dental Residency at St. Christopher's Hospital for Children, where she was the Chief Resident. Additionally, she was trained in sedation and anesthesia at the Children's Hospital and maintains a Virginia sedation permit. Dr. Cook also attends seminars and lectures regularly, to keep current on the latest diagnostic and treatment procedures for her patients.
As a mother of six, she understands the challenges of maintaining good dental hygiene with children at home as well as the complexity of treating children in an office environment. In her free time, she enjoys traveling, going to concerts, reading, and antiquing. She is a VDA and an ADA member.