Dental Cleanings
Proudly serving Charlottesville, VA and surrounding areas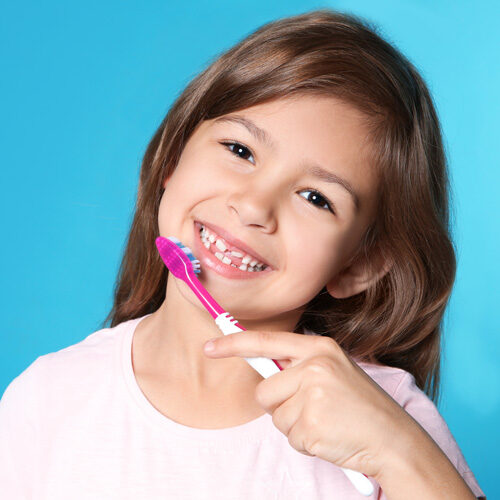 Regular brushing and flossing help keep plaque and tartar in check. However, those hard-to-reach areas often need a little extra attention. Top Tooth Pediatric + Teen Dentistry is proud to offer cutting-edge preventative dentistry services, including dental cleanings, to ensure our young patients maintain long-term healthy smiles. Learn more about the importance of scheduling your child's twice-a-year dental cleanings.
When Should You Schedule Your Child's First Dental Visit?
The American Academy of Pediatric Dentistry recommends (AAPD) scheduling the first dental visit after the first tiny tooth comes in and no later than a child's first birthday. From that point on, children typically need dental exams and cleanings every six months to maintain optimal oral health. However, if your child is at risk of oral health problems, we may recommend more frequent visits.
How Do Dental Cleanings Safeguard Your Child's Smile?
Like adult teeth, baby teeth are vulnerable to plaque and tartar buildup, which can cause tooth decay, periodontal (gum) disease, and bad breath. Dental cleanings prevent the buildup of plaque and tartar, reducing your child's chances of developing dental disease. The health of your child's smile matters, so be sure to keep up with your child's dental cleanings!
What Is the Importance of Keeping Baby Teeth Healthy?
Healthy baby teeth play a crucial role in speech development and help with chewing, ensuring proper nutrition. They also maintain the space needed for the adult teeth developing behind the scenes to come in correctly. Losing baby teeth due to dental disease can impact your child's oral health. The neighboring teeth may begin shifting into the gap, potentially leading to crooked teeth or a crowded mouth, meaning your child will likely require orthodontic treatment down the road. Dental cleanings prevent a host of dental problems and ensure your child enjoys a lifetime of healthy smiles.
What Happens During Your Child's Dental Cleaning?
Our dental hygienist will gently clean your child's teeth, removing any plaque or tartar buildup, and will floss and polish those pearly whites. We may recommend a fluoride treatment, if indicated, to strengthen your child's teeth and make them more resistant to tooth decay. We will evaluate your child's oral hygiene practices and provide tips on the best way to brush and floss your child's teeth.
The visit will include an evaluation of every aspect of your child's oral health. We may take digital dental x-rays to rule out any problems we can't see during a physical examination. We will prepare a personalized treatment plan outlining any immediate needs and recommended preventative measures.
How Can You Care for Your Child's Teeth at Home?
While dental cleanings are necessary to maintain your child's oral health, dental hygiene practices at home are just as important. We recommend brushing at least twice a day with a soft-bristled brush and flossing daily. Make sure you supervise brushing time until your child is old enough to do so independently. Our team will recommend the amount of toothpaste needed depending on your child's age.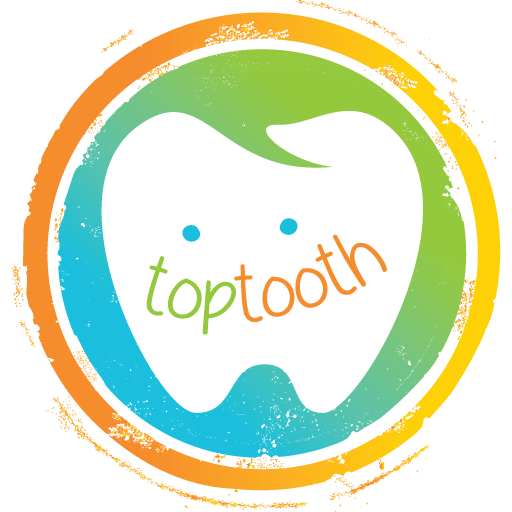 Dental Cleanings Near Me
Visit Top Tooth Pediatric + Teen Dentistry in Charlottesville, VA, to learn more about keeping your child's mouth clean and healthy. Our team is committed to providing our young patients with quality, gentle care in a happy environment. We look forward to working alongside you to lay the groundwork for a lifetime of healthy smiles. Call us at (434) 817-KIDS and schedule your child's dental cleaning today!