Cosmetic Dentist in Charlottesville, VA
What Is Cosmetic Dentistry?
Cosmetic dentistry is all about enhancing the appearance of your smile. Whether it's misaligned or broken teeth, these defects can have a big impact on your child's overall confidence level. Through a customized treatment plan, cosmetic dentists Dr. Lunka and Dr. Cook can work to makeover your child's smile to give them back the confidence they deserve.
Common Types of Cosmetic Dentistry
Our cosmetic dentists perform a variety of procedures to help enhance the look of your child's smile. Fortunately, Dr. Lunka and Dr. Cook perform a wide variety of cosmetic dentistry procedures, so you won't have to individually search for the "[procedure] near me" in the search engines. The most common procedures performed at Top Tooth Pediatric include the following.
One simple way to enhance your child's smile is teeth whitening. This is a fairly simple and inexpensive procedure that Dr. Lunka and Dr. Cook can perform. An in-house bleach solution will be utilized to remove unwanted stains and yellowing from your child's teeth.
Unfortunately, cavities do happen, and your child may need to have a large cavity covered up with a dental crown. This is most common for teeth that are fractured or don't have enough healthy structure left to support a traditional dental filling. Your child can enjoy a tooth-colored dental crown that will restore the look of their tooth.
Fillings are another common dental procedure that children may need to undergo. Whenever a tooth is disfigured, decayed, or cracked, a composite tooth-colored filling can be utilized to enhance the structural integrity of the tooth. These durable fillings will help to ensure that your child can chew food, continue to develop their jaw and tongue muscles, speak properly, and maintain proper spacing between their teeth.
Whenever there is an unwanted infection in the nerve area at the base of your child's tooth, it can be very painful. In many cases, the actual decaying pulp of the tooth will need to be removed and filled in. Known as a root canal, this treatment is necessary to ensure the future health of your child's tooth, speech development, and alignment.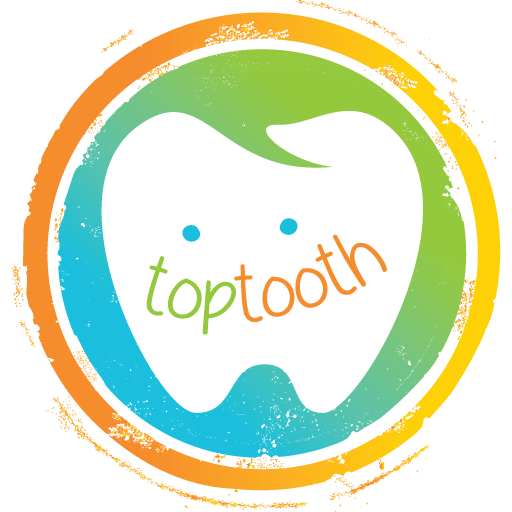 Cosmetic Dentists You Can Trust
When it comes to your child's oral health, you don't want to leave it up to whatever dentistry agency pops up in the search results for "pediatric dentist near me". Rather, you want to take your children to a pediatric dentist that you can trust. Both Dr. Lunka and Dr. Cook have a passion for pediatric dentistry and are highly educated in their field. In fact, Dr. Cook is the most experienced pediatric dentist in the Charlottesville area, with over 20 years in practice.
Don't waste your precious time searching for a "cosmetic dentist near me". Top Tooth Pediatric in Charlottesville, VA, is here for all of your children's cosmetic dental needs.