General Dentist in Charlottesville, VA
General Dentistry Services for Your Children in Charlottesville, VA
Finding a general dentist for your children or teens isn't always easy. When searching online for a "dentist near me," you'll want to find a dentist who offers cleanings as well as fillings, braces, and dental emergencies. You'll also want someone who is experienced and is good with children.
Why Do Your Children Need a General Dentist?
Children should see a dentist twice a year to ensure that their teeth are in good shape. They will need X-rays to determine if their new teeth are coming in correctly, and they will need exams to check for cavities or other tooth problems. Some tooth problems include plaque and tartar or even gum disease.
We know that parents often stay on top of their children's dental hygiene, but a dentist can also provide additional tips on how children should brush their teeth and how they should floss. Our dentists, Dr. Bobby Lunka and Dr. Kathryn Cook, can help them maintain their sparkly smiles.
Another reason children need general dentistry services is so that dentists can check how their adult teeth are coming in. Sometimes, the adult teeth come in too fast and create a crowded mouth. Other times, adult teeth shift into a gap, leaving your child with crooked teeth. A dentist can advise you on whether your children will need braces or retainers.
Finally, children need general dentistry services for fluoride treatments. Fluoride treatments help prevent cavities and strengthens the tooth's enamel.
What to Look for in a General Dentist
When you're searching for a "dentist near me" online, you should look for a general dentist who has experience with children. Search for pediatric dentists who have good reviews online as this is a good indication of the kind of service you'll be getting. You'll also want to look through the services that the dentist's office provides. Will the office provide all the services you need? Does it take your insurance? Can you get emergency services if you need them? What about dental surgery for issues such as a root canal or a frenectomy? Take a look at the dentist's background, too, as you should pick someone well trained in dentistry.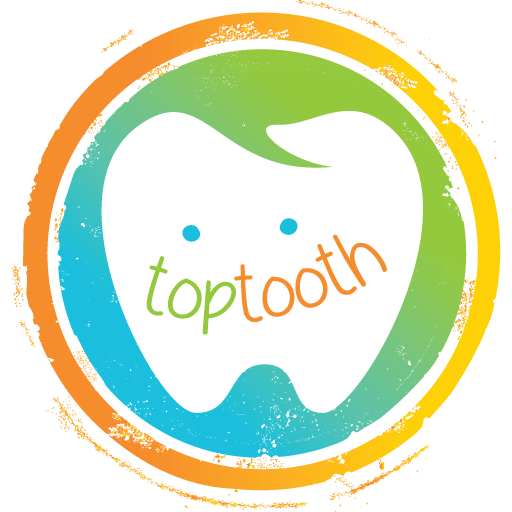 Searching Online for a "Dentist Near Me"
At Top Tooth Pediatric, our dentists, Dr. Lunka and Dr. Cook, provide cleanings, X-rays, extractions, fillings, and more. We offer services to both teens and children. You can also turn to us if you need mouthguards, nerve treatments, laser tongue-tie release services, restorative dentistry, or any special needs.
Contact our office in Charlottesville, VA, to learn more about our services and to schedule a first-time visit.